Underfloor Heating Thermostat
The underfloor heating thermostats are developed for electric and water underfloor heating control. Which helps you meet the needs of various customers.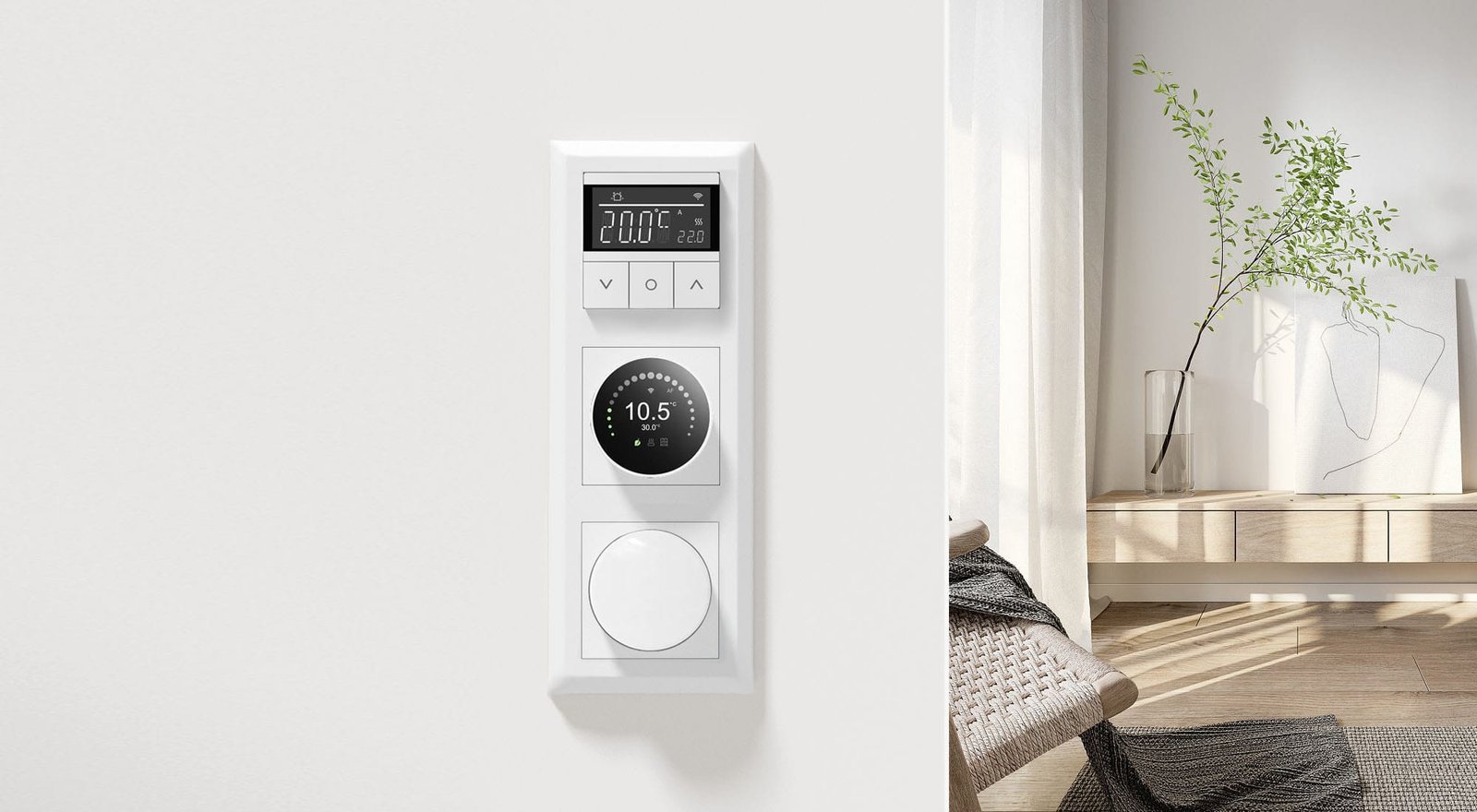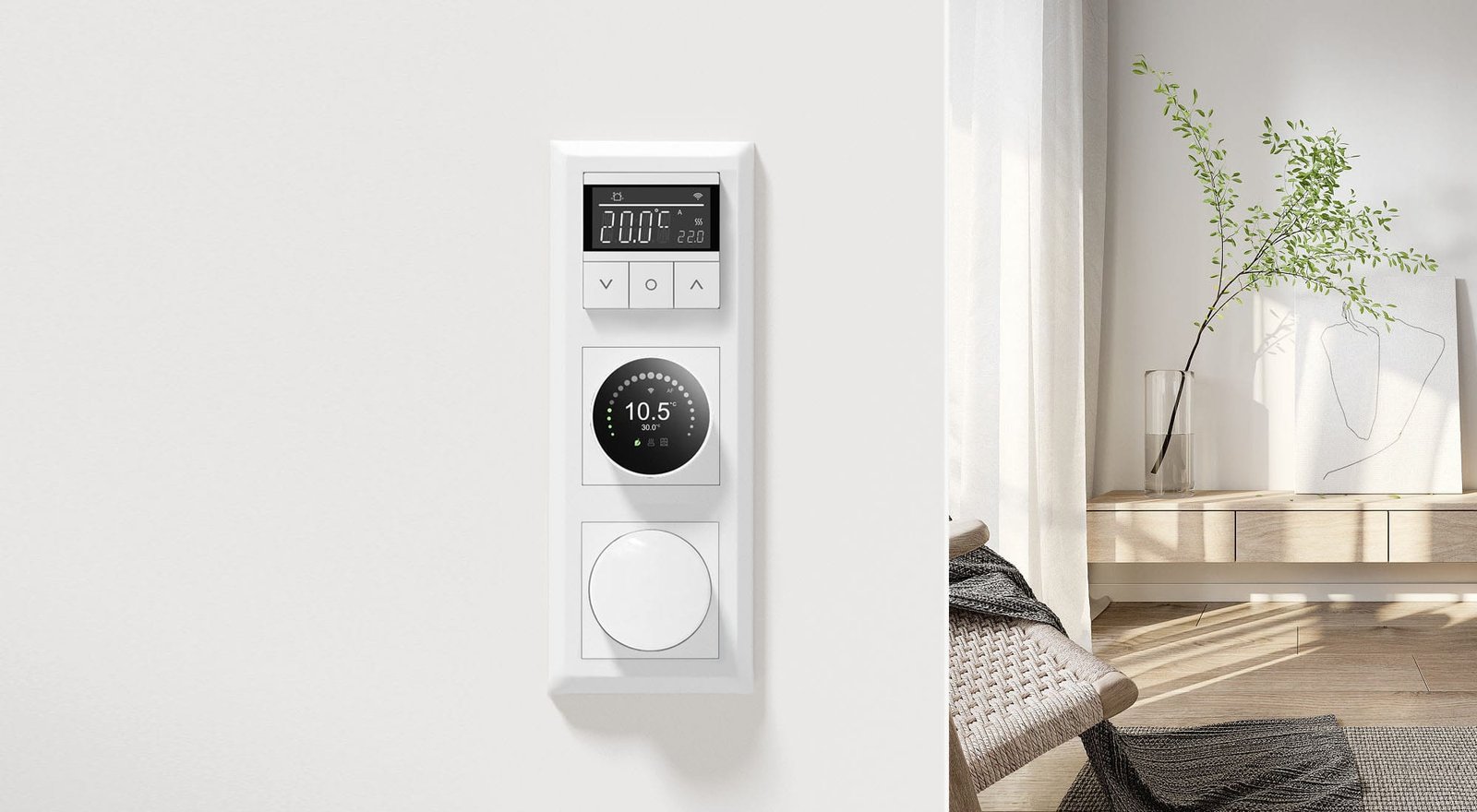 Flexible installation, meet more customer preferences
Compatible with 95% 55mm wall panel frames
Work with water & electric floor heating.
Help you reach more customer groups
Less energy-cost
More comfortable
A TPI thermostat calculates the difference between the measured and target setpoint temperatures. When the difference is large, it fires the boiler continuously. When the temperature difference begins to decrease, it calculates how long the boiler needs to be fired to reach and maintain the setpoint temperature.
This means that temperatures will not "overshoot", which reduces energy consumption and increases comfort.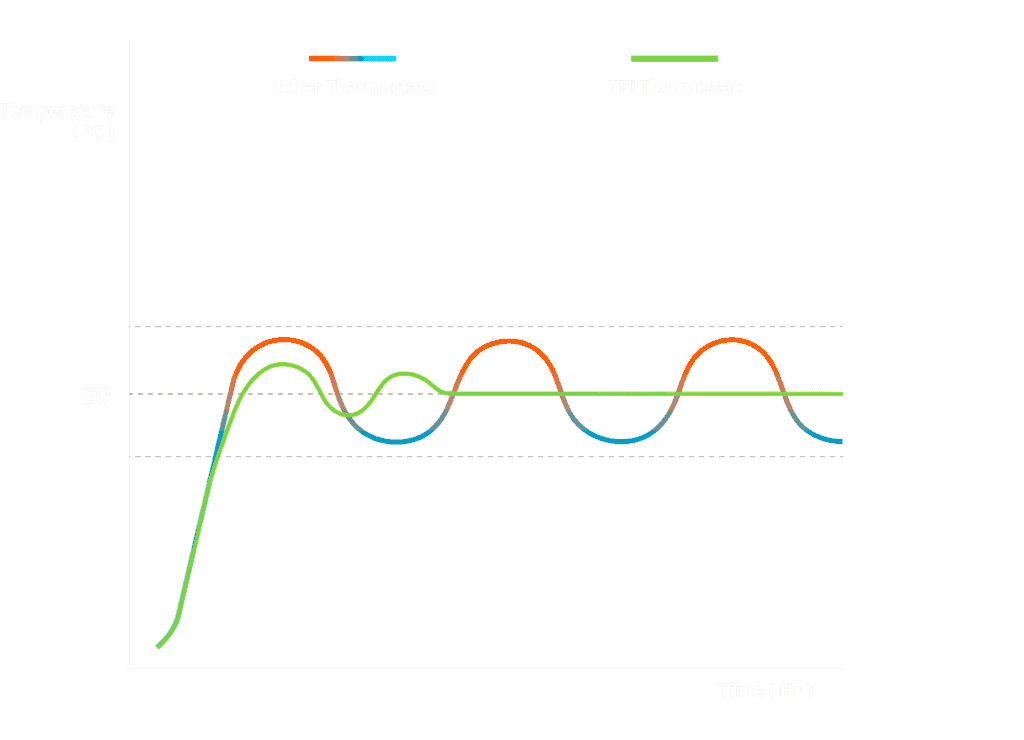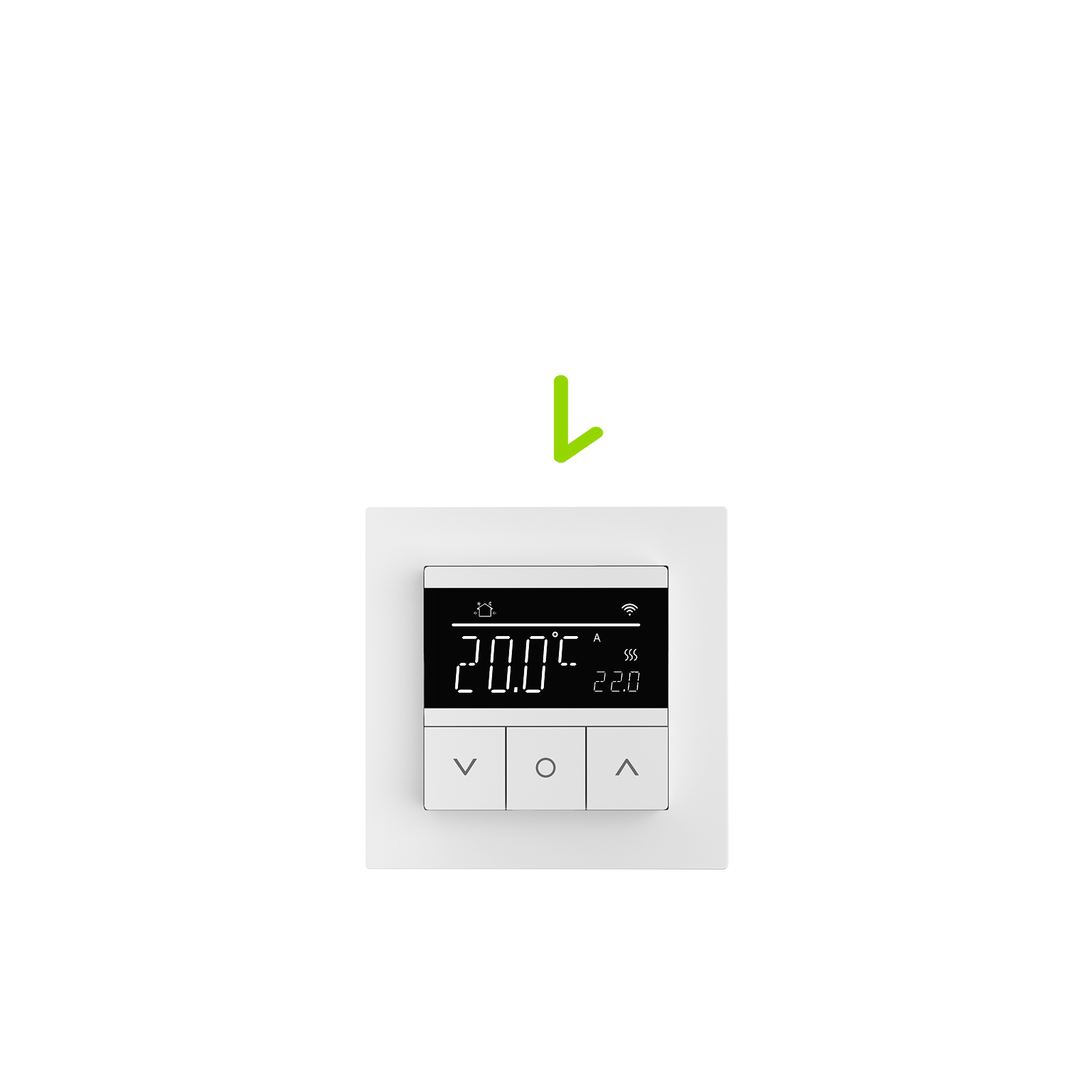 Lower after-sales costs
Higher market share
Leave the high after-sales costs and cumbersome customer complaints to your competitors, and use this part of the budget for sales to occupy more markets.
Through our OTA function, users can upgrade the sold product through the App to solve the problem without returning the product.
| Item | Parameter |
| --- | --- |
| Power | 220-240V AC |
| Relay | 16 A |
| Protocol | WiFi, Zigbee, Z-Wave, Matter |
| Load | NO/NC actuator, electric heating mat |
| Wall panel compatibility | 95% 55mm system wall panels |
| Mode | Heating and cooling |
| Dimensions | 84 x 84 x 39 mm |
| Warranty | 2 years |
| Voice control | Google home, Amazon Alexa |
Would like to get a sample or a quotation?
Just let me know how can I help you ; )